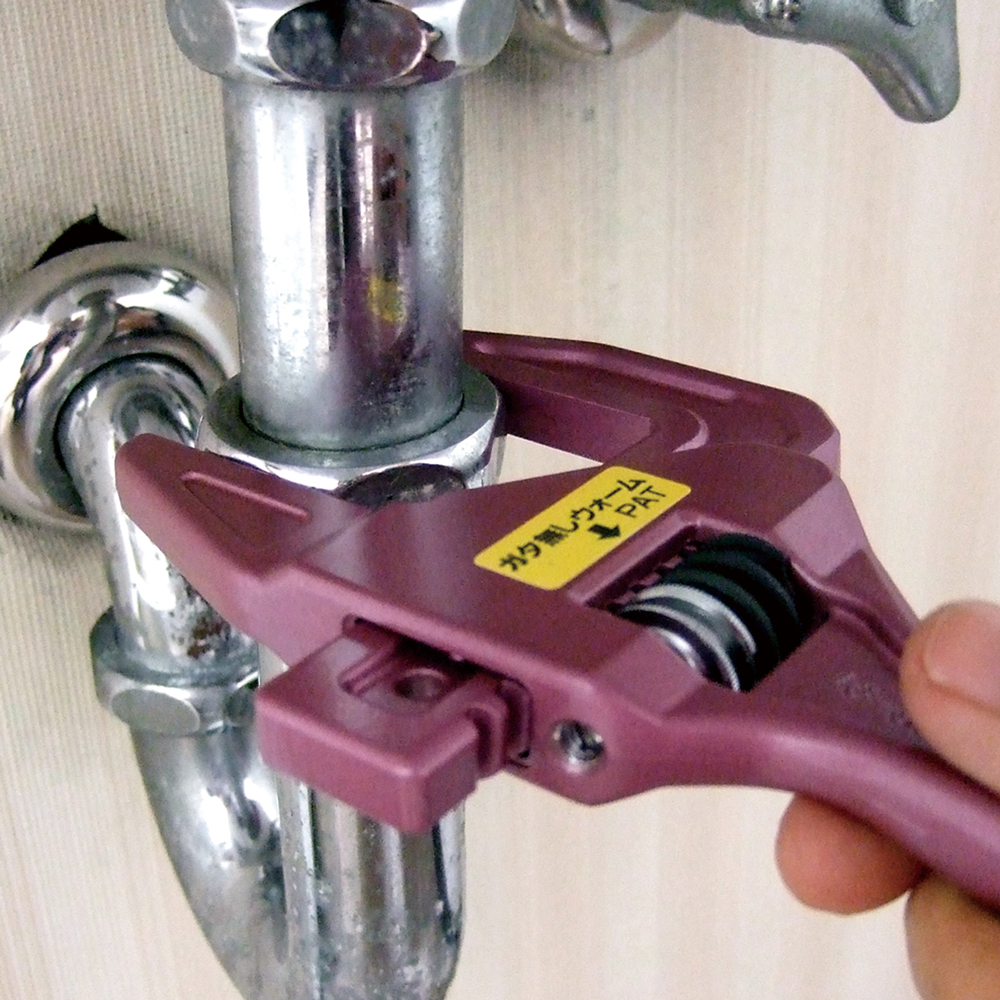 | Item No. | JAN code | List Price(¥) | Dimension(㎜) | Length L(㎜) | weight(g) | Inner Box (pcs) |
| --- | --- | --- | --- | --- | --- | --- |
| TMWS-1668 | 371157 | 5,650 | 16~68 | 205 | 220 | 6 |
Item No
Head outside diameter(mm)
Upper Jaw Depth(mm)
Head thickness(mm)
Handle thickness(mm)
Torque

※(N・m)

Cardboard(mm)
Material
tip
botttom
H×W
TMWS-1668
110
60
10.0
17
12
165
250×120
Aluminum Alloy
※The guaranteed torque is indicated for the case in the opposite dimension 50 mm.  ※JAN Codes are shown by 6 digits numbers, which removed as maker code (4975180). ※The price is for each unit.  Item No. TMWS-1668

Use
Optimal for removing, such as attaching trap tubes inside the sink.
For plumbing work that you do not want to damage plated pipe/decorated nut.
Can be used for large diameter nuts that do not require strong tightening.
Caution
Marks may remain on bolt after tightening.
Cannot be used equivalent to a monkey wrench.
Please adjust to the width across flats of bolt/nut.
Do not use it by inserting pipe to the handle.
Please do not use this item as a hammer.