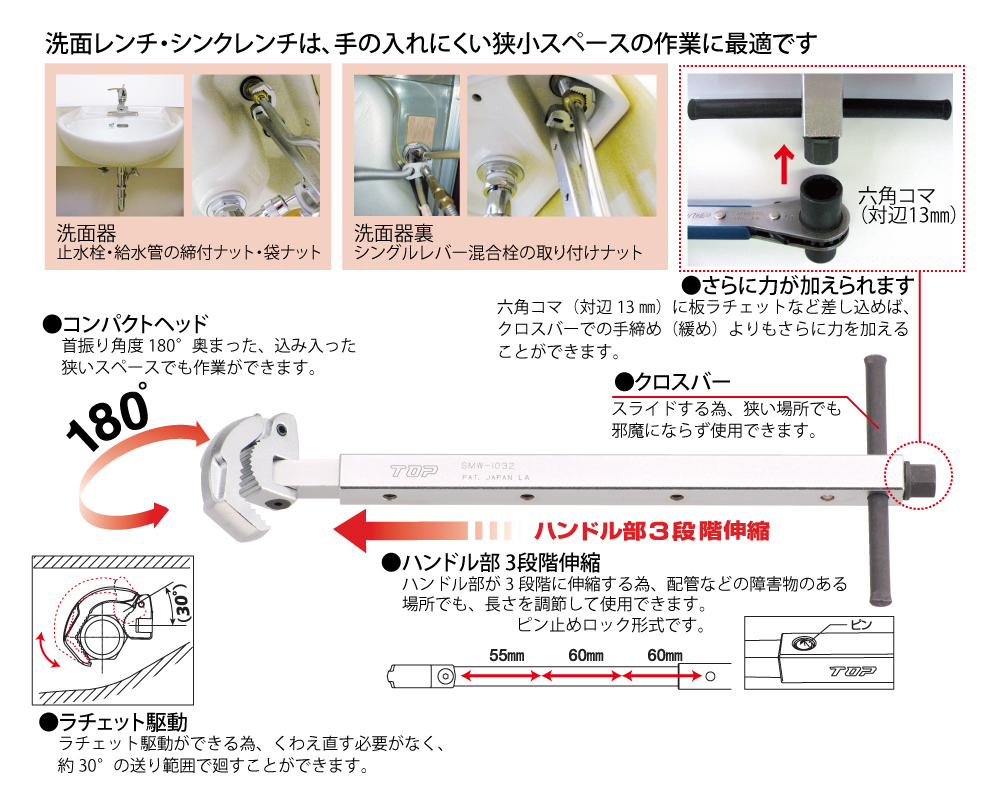 Item No.
List Price(¥)
Jaw opening(mm)
Weight(g)
Torque(N・m)
Package(mm)

H×W

Inner Box
JAN code
SMW-1032
9,600
10~32
600
100
360×130
6
290410
※JAN code is shown with 6 digital numbers remobed maker code (4975180).
※List price is for each unit.

Other Line up
​
Washstand/Sink Wrench Set(Item No.:SMW-1050S)
Set of changeable heads.
 
Sink Wrench(Item No. :SMW-3050)
For piping work of sink/wash stand.
For mounting nut of single lever mixing faucet.

Use
For attaching/loosing nut of stop valve・water pipe.
For set up/removing washstand.
Caution
Be careful to not pinch your finger.
Do not pressure on corners of handle.
Please connect wrench to hexagon square to tighten strongly.
Do not turn obliquely to nut
cannnot turn pipes with this tool.
Do not use for other purposes than as hand tool.